See on Scoop.it – Brian Castellani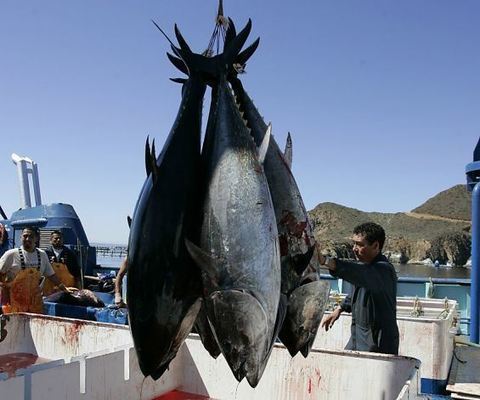 Every bluefin tuna tested in the waters off California has shown to be contaminated with radiation that originated in Fukushima. Every single one. Over a year ago, in May of 2012, the Wall Street Journal reported on a Stanford University study.
Brian Castellani's insight:
When contact with radioactive cesium occurs, which is highly unlikely, a person can experience cell damage due to radiation of the cesium particles. Due to this, effects such as nausea, vomiting, diarrhea and bleeding may occur. When the exposure lasts a long time, people may even lose consciousness. Coma or even death may then follow. How serious the effects are depends upon the resistance of individual persons and the duration of exposure and the concentration a person is exposed to.
See on samuel-warde.com