See on Scoop.it – IndependentYoga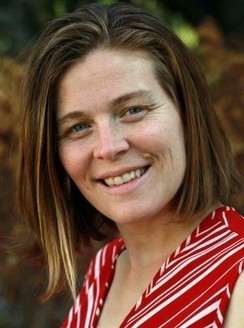 SCVNEWS.com
ABCs of the SCV: Y is for Yoga | Commentary by Jennifer Fischer
SCVNEWS.com
JenniferFischer Wow – I can't believe the ABCs of the SCV are this close to being wrapped up.
Brian Castellani's insight:
Wow – I can't believe the ABCs of the SCV are this close to being wrapped up. For Y, I knew I definitely wanted to do "yoga," as it something I find helpful for strength training, relaxation and centering myself – as well as stretching out my achy back every now and then.
I also enjoy introducing my sons to yoga and seeing how much fun they have doing yoga with Mommy. They especially like it when I make "tunnels" for them to crawl through. (Downward dog is their favorite tunnel, and it was the first pose that Sky, now almost 4, ever did, well before he even turned 2.)
As for yoga in the Santa Clarita Valley, I practice yoga at home right now, given my schedule and the convenience of it. But I have attended yoga classes in the past at Yoga Yoga in Newhall and Yogaworks.
I loved the restorative class I used to attend regularly at Yoga Yoga, and I enjoyed my one-week free trial at Yogaworks. But yoga at home simply works best for me.
A friend is attending a new yoga studio in Newhall called Vayu Yoga, which is on Main Street in Old Town Newhall. Their focus is suspended yoga, and my friend is enjoying it. She shared that this Saturday, they will have a low-back/hips workshop at 3:15 p.m. that still has openings – or it did when I wrote this.
This same friend also shared some great yoga tips. I love all of the tips she has shared and find them to be helpful and true for me – so now I'm sharing them with you.
Tips for going to a yoga studio:
* Arrive early so that you do not disturb others' practice.
* Turn off your cell phone, or even better, leave it at home or in your trunk on the way to and from yoga. This will help you prepare for and maintain the peace and "in the moment" mindfulness that yoga encourages.
* Be careful not to walk on other people's mats. (They do put their faces on them.)
* Yoga in the studio strengthens your home practice.
Tips for practicing yoga at home:
* Practice mindfulness while at home. Like in the studio, shut down all electronics and noise.
* Give yourself a time limit. I notice that I try to cut my practice short if I don't dedicate exactly 45 minutes to yoga. There is always time for laundry, but very little time for yourself.
* Quiet the voices in your head. In a studio it is a lot easier not to have to think of what you will be making for dinner, cleaning, or working on next; at home it is harder to stay focused.
Tips for practicing yoga as a runner, or, Why I practice yoga as a runner:
* Stretching is good. It improves flexibility and strengthens your core, which allows you to run longer with less pain. Pain relief while running is the key to keep running – that and giving yourself a goal. In 2014 I am running you over … L.A. Marathon, here I come. (My friend is doing the L.A. Marathon, not me. I wish!)
I love her tips. Now, here are a few notes from me.
What works best for me, in my yoga practice and in life, is when I am able to connect the two – allowing the emphasis on breathing, mindfulness and meditation to flow between my practice and my life and finding ways to have my practice keep me focused on mindfulness when life gets busy or challenging. When I let my practice slide, I notice it in other areas of my life.
This article is a good reminder to me to unplug and roll out the yoga mat, which I think I'll go do right now.
How do you create time and space for yourself in your life? Have you tried yoga? Do you notice the benefits of it in your life? Have you ever tried it with your children? I'd love to learn of your journey, so pop over to The Good Long Road on Facebook and share.
Jennifer Fischer is co-founder of the SCV Film Festival, a mom of two, an independent filmmaker and owner of Think Ten Media Group, whose Generation Arts division offers programs for SCV youth. She writes about her parenting journey on her blog, The Good Long Road. Her commentary is published Saturdays on SCVNews.com.
See on scvnews.com