See on Scoop.it – Brian Castellani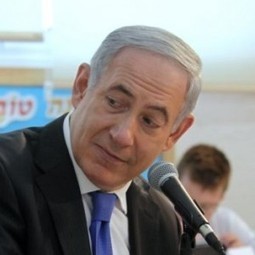 In letters sent from prison, Dor Ovad allegedly warned prime minister that he would 'end up like Yitzhak Rabin'
Brian Castellani's insight:
Dor Ovad, a right-wing activist who allegedly sent threatening letters to Prime Minister Benjamin Netanyahu in late August, was indicted on Tuesday morning in the Kfar Saba Magistrate's Court.
Ovad, 22, sent the letters from prison, where he is serving out a sentence for illegal political activity.
"How are you releasing murderous terrorists?" Ovad wrote in a letter to Netanyahu, referring to the government's decision to free Palestinian prisoners as a goodwill gesture toward the Palestinian Authority last month.
In the letters, Ovad also allegedly called the prime minister a "Nazi son of a Nazi" and "scum" and threatened Netanyahu's family, writing that "you should start looking under your car every day and take care of your family because somebody will bear the consequences [of releasing convicted terrorists], and the results will be harsh. I'm serious," he added.
"I promise you, you piece of filth, that… you will end up like [assassinated prime minister] Yitzhak Rabin, who is right now rotting in hell," Ovad allegedly wrote.
When the police entered Ovad's cell to question him over the letters two weeks ago, they found two makeshift blades on his person.
Aaron Kalman contributed to this report.
See on www.timesofisrael.com