See on Scoop.it – Yoganomics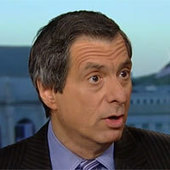 Media Matters for America Fox's Howard Kurtz Reports On Yoga Instructor's Facebook Photos Media Matters for America Howard Kurtz, host of Fox News' rebranded media show MediaBuzz, Howard Kurtz devoted an entire column under the Media Buzz header to…
Brian Castellani's insight:
Direct Quote:
Her new profile picture, in a Swiss-cheese bra that leaves little to the imagination and long black leather sleeves and briefs, is so revealing that it drew a torrent of breathless comments. In another just-posted photo she is nude, shot from the back, twisting one arm behind her.
Pari Bradlee is a personal trainer and yoga instructor who gives private lessons and whose clients include many Washington A-listers. And she is marketing herself with a combination of Facebook's share-everything ethos and her famous last name.
[…]
From one perspective, Pari Bradlee's provocative poses might be viewed as a quick way to grab attention, especially in contrast to Washington's buttoned-down culture.
But she is part of a Facebook generation that lives online (with 1,957 photos in her case) and embraces a more candid approach to sexual matters.
See on mediamatters.org