See on Scoop.it – IndependentYoga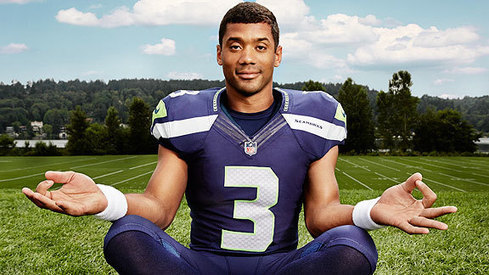 Meditation? Yoga? No yelling or swearing? In ESPN The Magazine's NFL Preview issue, Alyssa Roenigk writes that Russell Wilson and the Seahawks believe their kinder, gentler philosophy is the future of football.
Brian Castellani's insight:
"IT'S DIFFERENT HERE," Pete Carroll says. "Have you noticed?" It's hard not to. At 9 a.m. on the first Sunday of training camp in Renton, Wash., high-performance sports psychologist Mike Gervais, dressed in a navy Seahawks hoodie and white baseball cap and flashing more enthusiasm than is rational at this hour, welcomes players into a meeting room at the Virginia Mason Athletic Center. This place used to be the site of a coal tar refinery; now it's the happiest, greenest campsite in the history of the NFL. Gervais is about to lead a meditation session and, as he always does, instructs the players to hit record on their phone voice-recorder apps and to close their eyes. Then he starts guiding them: "Quiet your minds," "Focus your attention inwardly" and "Visualize success."
See on espn.go.com