See on Scoop.it – Travelholics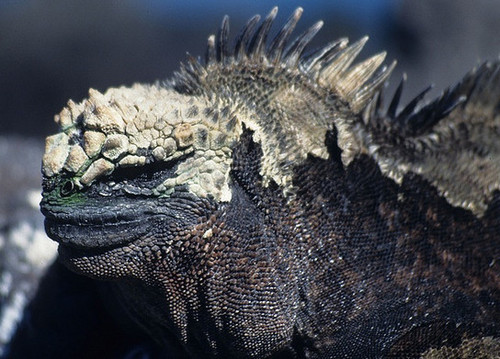 Read One-of-a-kind wildlife watching in the Galapagos for travel tips, advice, news and articles from all around the world by Lonely Planet (Extraordinary!
Brian Castellani's insight:
An extraordinary environment
What makes the Galápagos' ecosystem unique? It's a complicated question that scores of scientific studies, books, films and field guides – notably Charles Darwin's historic Origin of Species and the BBC's Born of Fire documentary – have attempted to answer.
Marine iguana by Derek Keats. Creative Commons Attribution Licence
The archipelago's remote location, 600 miles off the coast of Ecuador, means that the islands' flora and fauna have been almost entirely isolated from the rest of the world for millions of years. Sadly, humans have played a major role in both the development and destruction of various species. Mountain goats, for instance, were carelessly introduced to the islands by human settlers; the animals later had to be rounded up and killed off because of the widespread damage they were causing to the archipelago's delicate ecosystems.
Today, many of the islands' species lack natural predators – which explains why so many of the Galápagos' animals seem unafraid of humans – and others are endangered due to uncontrolled immigration in the past two decades.
Read more: http://www.lonelyplanet.com/themes/wildlife/one-of-a-kind-wildlife-watching-in-the-galapagos/?affil=twit#ixzz2c9tB70Lz
See on www.lonelyplanet.com