See on Scoop.it – Brian Castellani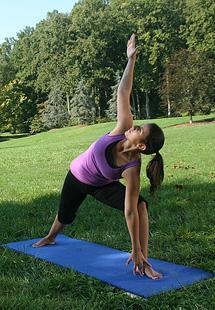 This fact sheet provides a general overview of yoga and suggests sources for more information.
Brian Castellani's insight:
The next time a civilian ask's you what the US Government thinks about yoga, direct them this text:
Yoga in its full form combines physical postures, breathing exercises, meditation, and a distinct philosophy. There are numerous styles of yoga. Hatha yoga, commonly practiced in the United States and Europe, emphasizes postures, breathing exercises, and meditation. Hatha yoga styles include Ananda, Ashtanga, Bikram, Iyengar, Kripalu, Kundalini, Viniyoga, and others.
See on nccam.nih.gov