See on Scoop.it – Yoganomics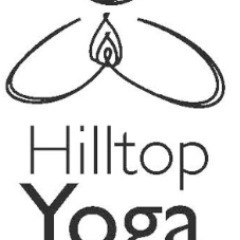 Brian Castellani's insight:
"We were inspired by the desire to continue to do what we love, but to grow and evolve," says Business & Studio Manager of Hilltop Yoga, Annie Topie. "Due to increasing support from Lansing and its surrounding communities, we reached a point where we needed new spaces that would enable us to continue to grow yet still provide an intimate, community feel within each studio."
Hilltop Yoga first opened the doors of their Haslett location in 2004 in a 1,300 square foot space. When a new space in the same building opened up, they renovated and moved over to occupy their new 3,600 square foot space on July 1. In Old Town, they moved from a 1,200 square foot square space into a 3,000 location at 107 E. Grand River. In both cases, the moves allowed Hilltop Yoga to grow without leaving their established neighborhoods. "We've always loved the character and grassroots feel of Old Town. It has an organic, vintage, local feel to it," says Topie. "From that standpoint it has always aligned well with what yoga is all about. It's an organic practice that's over 3,000 years old and yet it's simple – there are no bells and whistles."
See on www.capitalgainsmedia.com